Furless offers, cruelty-free, fur-free, and 100% vegan makeup brushes and cosmetics. With the philosophy that brushes should be harm free while providing the best possible quality, it's no wonder that their brushes are so loved.
Furless Vegan Makeup Brushes
I snagged the Popup Pack Volume 1 and WOOOOOW is it packed full of goodies! The Popup Pack Vol 1 includes:
Couture Body Buffer Brush
Couture Foundation Sculpting Brush
Black Beauty Blending Crease Brush
Depraved Loose Eyeshadow
Purple Power Set:

Large Powder Brush
Angled Contour Brush
Foundation Brush
Angled Fluffy Eyeshadow Blending Brush
Fluffy Eyeshadow Brush
Angled Liner Brush
Small Eyeshadow/Concealer Brush
Lip Brush
You get 12 brushes and a loose eyeshadow all for $100. Now I know you?re thinking ?ASHLEIGH, THAT?S SO EXPENSIVE WHAT ARE YOU DOING?!? But the Purple Power Set alone is almost $90. The Couture Body Buffer on its own is almost $30, the Couture Foundation Brush is about $25, and the Black Beauty Crease Brush is $12. So the Popup Pack really does save you some serious cash.
But onto the important things: how do they perform? I was ready for some nice brushes but I was honestly blown away once I used Furless brushes on my face. Right off the bat, they're super soft and fluffy. They perform flawlessly with makeup.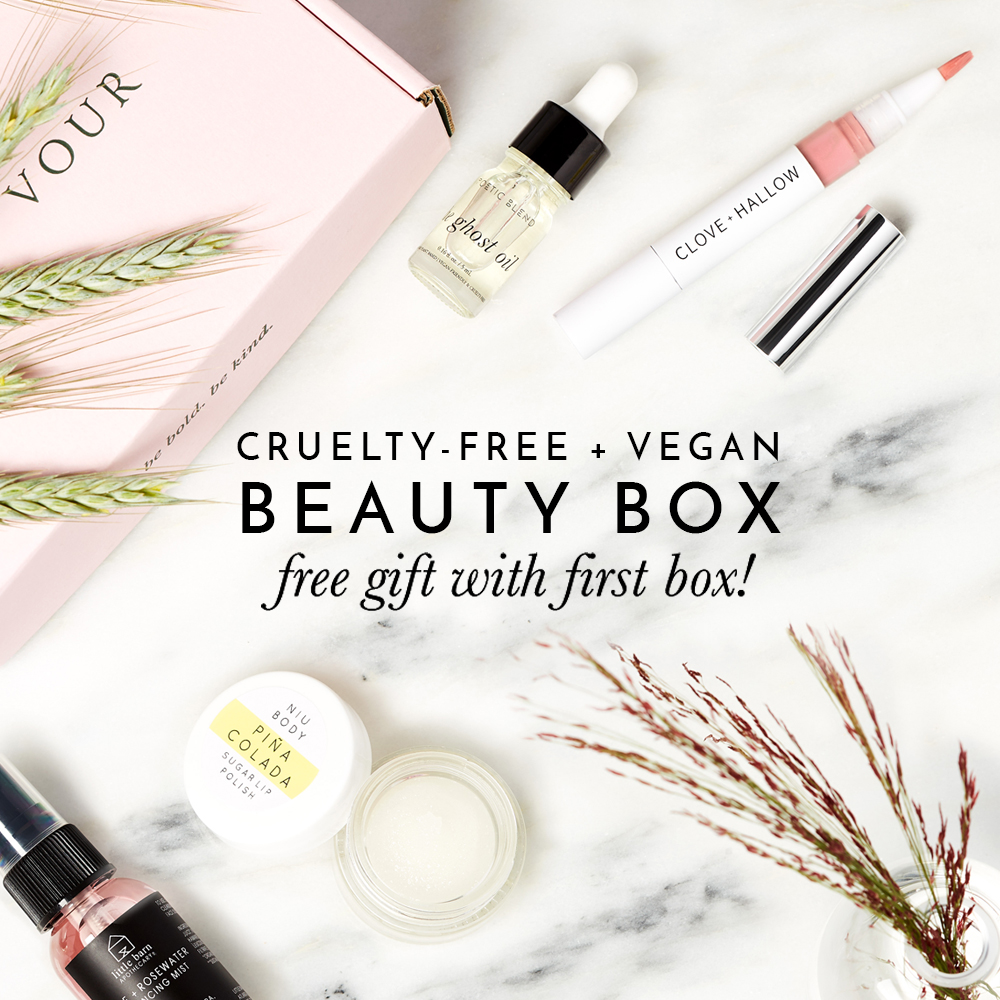 Couture Body Buffer Brush (BC2)
This is my new favorite powder brush. Hands down. It's giant and fluffy and perfect for setting foundation or dusting loose powders. I can see this working well with bronzer when you?re doing a quick no-makeup-makeup look.
Couture Foundation Sculpting Brush (CB3)
I like this, but I don?t love it. It works much better with thicker, more creamy products than it does with super liquidy foundations. I've started using it more to spread out my primers and have been liking it.
Black Beauty Blending Crease Brush (ME3)
If we're being 100% honest this was the brush I was most excited to try. I'm a sucker for a good crease brush. It?s fluffy, tapered bristles help to evenly disperse pigment and seamlessly blends it into the crease. I love it when I?m in a hurry and just want to throw a transition in my crease and call it a day.
Purple Power Set
Large Powder Brush (PF4)
Compared to the Couture Buffer Brush, this isn't a huge powder brush. It is super soft and fluffy though! While it's a great choice for powder, I personally really like using this to apply blush. The rounded top picks up just enough product so you can easily build up your blush.
Angled Contour Brush (PF3)
I'm typically not a fan of angled brushes. I don't know what it is, I just never gravitate towards them. However, I really liked this one for contour. It's small enough to get into the hollows of your cheek but still fluffy enough to blend everything out.
Foundation Brush (PF5)
I'll be honest I'm not a huge flat-top-kabuki-as-a-foundation-brush fan. I don't know what it is about it, but I don't get the coverage I want. I've been using this for blush and have REAAAALLY been digging it. You know it's a good brush when you don't even think about using it, you just automatically grab it.
Angled Fluffy Eyeshadow Blending Brush (PE1)
LOVE THIS. My favorite angled eye brush is from EcoTools, and while I love it, it's about time to retire. This brush allows you to precisely lay down color and effortlessly blends it out.
Fluffy Eyeshadow Brush (PE2)
This is really nice for grabbing shimmery shades and patting on the center of the eyelid. Its shape covers just the right amount of space and you can pack on a good amount of color with it. I also really like it for Colourpop Super Shock Shadows (or similar formulas).
Angled Liner Brush (PM1)
I was the queen of colored winged eyeliner in high school (the peak of my ?scene? days lmfao) and 16-year-old Ashleigh is mad that she didn't have this brush then. You know the mini brush you get in the e.l.f. eyeliner pot? Yeah, that?s what I used EVERY. DAY. It was a pain.
This brush makes it easy to get a precise line for whatever look you're going for. If I get brave, I'll use it to try out some graphic liner looks I've been thinking up.
Small Eyeshadow/Concealer Brush (PM2)
This is the perfect brush for undereye color correcting. I've been using it with my Pixi Color Correcting Concentrate and it's done wonders. I wasn't expecting to be impressed by a flat concealer brush, but this even spreads out product while giving you control.
Lip Brush (PL1)
I haven?t tried this out and I probably never will. Maybe one day if I remember that lip brushes are a thing and I have a need I?ll reach for it. Nothing against this brush in particular, it?s just lip brushes in general.
The Results Are In
I can't recommend Furless enough! I knew I was investing in some good quality brushes but HOLY SHIT they are great. This set cost me a pretty penny, so I totally understand not wanting to spend that much right off the bat.
If I could only recommend three brushes, you should definitely pick up the Couture Body Buffer Brush, the Black Beauty Crease Brush, and the Fluffy Eyeshadow Brush.
Let me know your favorite cruelty-free makeup brushes! I love adding to my collection.
Get the entire Ultimate Cruelty-Free Brand List HERE!